A breath of fresh air
Rest
We want your stay to be a breath of fresh air. We want you to feel part of this house that, linked to its origins, evolves to express a new concept of rural tourism at the heart of the Ribeira Sacra.
We are committed to the history of this place that is closely linked to the rural environment. Therefore, when we gave this old farmhouse a second life, we did so by restoring it in a respectful and sustainable way. Our goal is to offer you local experiences that seduce you enough that you can stop and feel renovated, before starting again.
We are at your disposal to help you at all times and suggest personalized recommendations. Ask us how we can improve your stay.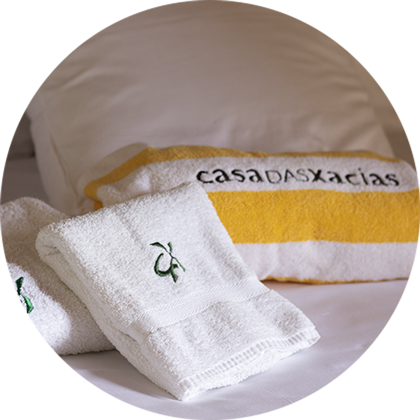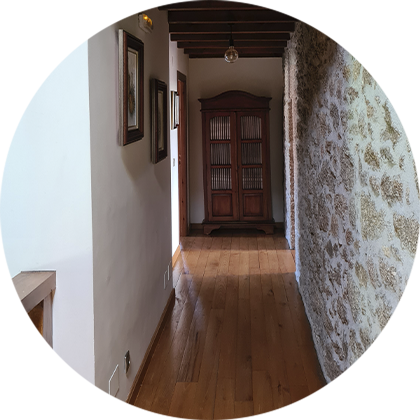 Relax in this stone and wood house and perceive the centuries-old stories that its walls whisper. Each guest has a set of organic cotton towels and bed linen made up of cotton. For stays of three days or over we offer replacement towels and sheets. We also have amenities and hair dryer.
Our rooms do not have TV, we want the connection with Casa das Xacias to be total. All rooms have:
Private bathroom
Heating
Wifi
The house has an area of ​​490 m2 spread over two floors. The ground floor is accessed through a large hall that leads to the dining room, the kitchen and rooms No. 5 and No. 6. In this hall there are wide, old and original stairs that lead to the upper floor. There you will find the corridor that gives access to rooms number 1,2,3, and 4.
Where you can find us
Location