Ribeira Sacra
Wine Route
"Viticulture in the Ribeira Sacra is a way of life and an unequivocal sample of the intimate union of the human being with nature"
Casa das Xacias is part, along with other hotels, wineries or restaurants, of the Ribeira Sacra Wine Route. If you are a wine lover, at Casa das Xacias we can recommend wineries or activities to enjoy the culture of wine as a couple, with family, with friends, during a weekend getaway or summer holydays.
Any time of the year is good to come to Ribeira Sacra for wine tourism, although spring gives us green on the slopes of the river and autumn is harvest time, during which you can enjoy a festival of red and yellow colours of the leaves of each variety.
Many say, that the viticulture of the Ribeira Sacra dates back to Roman times. Although this is not entirely clear because, according to what they say, the Romans were there, but it was to look for gold in the Sil River and not to grow wine. What we do know for sure is that the cultivation of the vineyard goes back at least to the 10th century and also that it is a unique viticulture in the world. It is known as "heroic viticulture", as it is carried out in adverse conditions on land with sloping mountains. The terraces are supported thanks to the walls built stone by stone and the vineyards are worked manually, and it is very difficult to work the grapevines.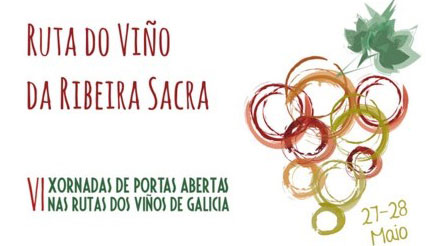 Every year Turismo de Galicia promotes Wine Tourism by organizing the Galician Wine Routes Open Days, which consist of a special program of activities for the weekend. In Ribeira Sacra they are usually in June and it offers different activities such as a wine bus, Romanesque routes, winery tastings, boat trips, hiking routes, gastronomic dinners or Segway routes.
An obligatory appointment is the Chantada Wine Fair, which opens the season to other Ribeira Sacra Wine Fairs. It is celebrated every year during the second weekend of March. In it you can taste the characteristic wines of the area, in which the Mencía grape predominates for red and Godello for white. And you… are you more of Godello or Mencía?
And, speaking of wine, do we pair it with the gastronomy of the area? Here you can find a wide variety of places: food houses, pulperías (to eat octopus), inns with traditional foods such as empanadas, Galician broth, stew, octopus, cooked meat  "carne ó caldeiro", stir fry meat " carne richada" or roasted Galician beef, or more exclusive restaurants that give gastronomy Galician a touch of sophistication and good pairings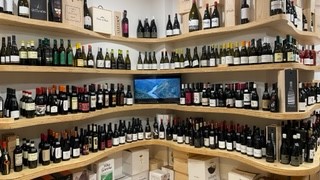 Most of the restaurants work with local products, including famous cheeses, chestnuts, chorizo, biscuits… all of them sustainable projects committed to the territory. We recommend you make your reservations in advance, especially in summer. Ask us everything you need to know!
We can also inform you about the restaurants that offer takeaway service and the specialized shops where they can help you make a good selection to enjoy a dinner with wine and local Ribeira Sacra products at Casa das Xacias.
Where can you find us
Location