Casa das Xacias collaborates with the tourism sector to reactivate activity and guarantee health in the field of reception, reception and customer service, as well as in the workplace of working people.
The Galician Federation of Rural Tourism (FEGATUR), to which Casa Das Xacias belongs, collaborated with Tourism of Galicia and Health to prepare the Manual for rural accommodation in Galicia in the face of COVID-19, which includes a series of measures and recommendations to guarantee health adapted to the singularities of each accommodation.
Casa das Xacias has implemented this manual, and continues to make the necessary changes according to all the measures and recommendations that the health authorities are introducing as the pandemic evolves.
The measures we have carried out include, among other aspects:
Staff training
Cleaning and disinfection procedures
Improvement of services and organization to guarantee safety distances
Control of capacity in the spaces according to the regulations in force at the time
Supply of protection material
Constant space ventilation and air renewal and purification
Worker protection measures
Waste management
Safety recommendations for your stay at Casa das Xacias:
Do not travel if you have symptoms with COVID-19
Remember that the use of a mask is mandatory
Pay attention to the signs and established regulations
Say hello, or with a gesture, without physical contact
Wash your hands with soap and water or hydroalcoholic gel when entering and leaving. It is recommended to pay for services electronically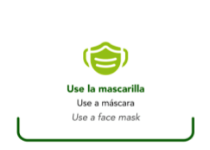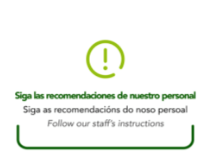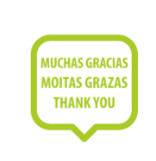 Casa das Xacias Safe destination. Galicia safe destination.
If you come to Galicia, you have to be sure! The Xunta de Galicia has activated the Travelers Insurance COVID-19. Before your visit to Casa das Xacias, we will send you all the current information at all times so that you travel safely and with guarantees, and make the appropriate records if necessary.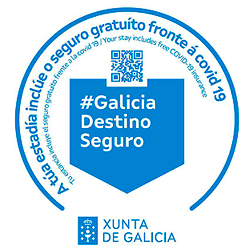 Galicia is a safe destination that you cannot miss, we are waiting for you at Casa das Xacias. We want to help you overcome pandemic fatigue so that you can once again feel free without restrictions on a farm with everything you need for a safe disconnection.
Where you can find us
Location